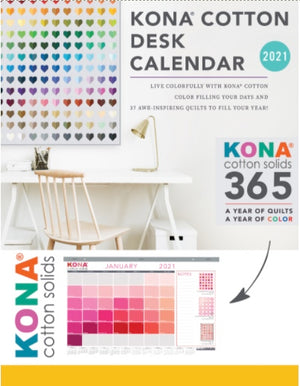 KONA COTTON 2021 DESK CALENDAR
Sale price Price $29.00 Regular price
Tax included.
Shipping
is flat rate NZ wide.
Free projects and a Colour a day! Get your fill of all the Kona Cotton Colours everyday throughout the year with Robert Kaufman's KONA Cotton Wall Calendar.
This new Calendar will be available in January if you click on 'Notify me' you will get an email as soon as it arrives!